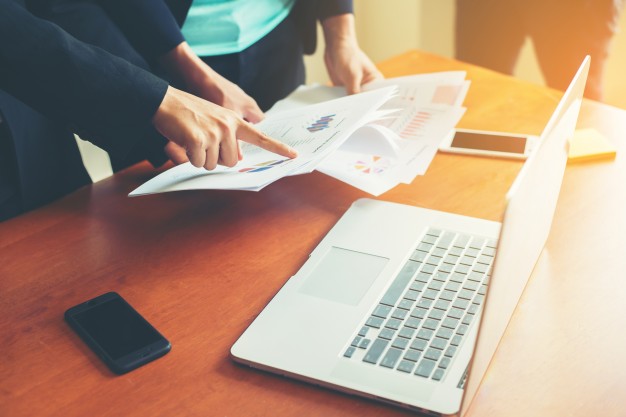 Many businesses have started falling apart in their bid to gain more profit. This is because bookkeeping might have been considered an unnecessary scheme that determines the success of a business. For businesses to record a huge success, business owners must pay a closer attention to what transpires in a business.
It appears that the little details in most business settings are taken for granted. This is why many businesses have struggled with keeping a good record of stock inventory. It can be alarming not to know what goes in and what comes out in an established business.
Bookkeeping is one of those areas that many business organizations have failed to explore fully. Perhaps, this is one of the reasons why many businesses are folding up. There is little or no adequate knowledge of bookkeeping. This is an alarming rate of the proliferation of supposed bookkeepers who make lots of errors balancing a book.

However, with Adelaide accounting services, you can avoid some of the bookkeeping errors that have plagued businesses for long. Here are some of the errors as explained below.
Unfinished work
This is particularly common to all business establishments. There can come times where all your staff can be so busy; you forget you to document your activities. However, by hiring Adelaide accounting services, an accounting expert can handle your bookkeeping process while expanding your business.
Ineffective archiving or filing
Many promising businesses suffer one form of loss or the other. This loss can be traced to an unfilled invoice purchase or payout transactions. Rather than archiving the receipt of purchase properly, you might have ignored the warning sign. Improper archiving and filing can make you pay a double amount for a transaction you had once paid. Adelaide accounting services will ensure that your transactions are properly documented. So you know the inflow of what goes in and out of your business with an accounting expert. As such, you have an inventory of what your company has been involved with.
Unreliable reconciliation
Failing to reconcile the physical stock of your goods with what you have on records can be confusing. Taking an inventory of your stock is a lot of work. Too many times, business owners are so much after the gains of profit, forgetting the process of reconciliation. However, with Adelaide accounting services, you know how your records and physical goods are handled.
Missing services
The service of an accountant is essential in helping bookkeeper work well in their departments. As a business owner, you may never think of not hiring an accountant to work alongside a bookkeeper. It can be burdensome for a bookkeeper to do the work of an accountant; it is overwhelming.
Imbalance cash flow
Have you been continually investing in your business with no profit to show for it? The answer is improper cash flow. When business companies do not have a record of the inflow and outflow of cash, liquidation is inevitable. Working with a profession bookkeeper will help you monitor the flow of cash in your company.