We know that how we collect, use, exchange and protect your information is important to you, and we value your trust. Our Privacy Policy always safeguards the confidentiality of information provided to us by our clients and are bound by our professional standards to continue to maintain this vital aspect of our professional relationship.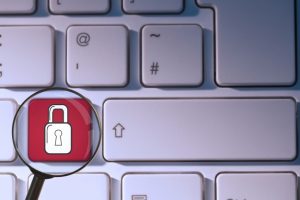 Our Privacy Policy outlines how we do this, in accordance with the Privacy Act and the Australian Privacy Principles.
It covers:
Information we collect

How we use your information

Who we exchange your information with

Credit checks and credit reporting

Keeping your information secure

Accessing, updating and correcting your information

Making a privacy complaint

How to contact us and find out more.
Our Privacy Policy is for customers of the Group. It also includes our policy on the handling of credit reports and other credit-related information. Some of our Australian business units and subsidiaries have separate policies that are consistent with our Group policy. See section 10 of the Privacy Policy.
We collect nonpublic personal information about you from the following sources:
Information we receive from you on applications, tax organizers, worksheets and other documents;

Information about your transactions with us, our affiliates, or others;

Information we receive from a consumer-reporting agency.
We do not disclose any nonpublic personal information about our clients or former clients to anyone, except as permitted by law. Our Accounting firms Adelaide will never disclose nonpublic information about our clients.
We restrict access to nonpublic personal information about you to those members of our firm who need to know that information to provide services to you. We maintain physical, electronic, and procedural safeguards that comply with federal regulations to guard your nonpublic personal information.
If you're a customer of one of our overseas subsidiaries, then the privacy policy of that organization may reflect local conditions and legal requirements. If you're a customer of these business units or subsidiaries, please refer to their policy.
During the course of our relationship with you, our Adelaide accounting services tell you more about how we handle your information, such as when you complete an application or claims form or receive terms and conditions or a Product Disclosure Statement. When you receive this information, please consider it carefully.
We update our policy from time-to-time, so refer to this page for the latest version. If you have any questions, please contact us.