Tax is convoluted at the very best of times which is why it is important to subscribe to the professional services of tax agents Adelaide. Most times, people find it less stressful to send their information to tax agents Adelaide (and leave it entirely to them to close the return).
The best part of it is that in the following year's return, the tax agent's rate is deductible. The role of tax agents Adelaide are way too encompassing. This article emphasizes on the benefits of working from tax agents Adelaide. Below are some of the major reasons why working with a tax agent is essential.
A Time Saver
Lodge it by yourself, and you would probably be looking at some few hours of work.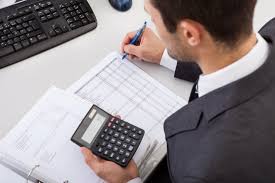 Stress free
Maybe the biggest advantage to subscribing to the service of a tax agent is the added peace of mind. Your agent will make sure that you are concerned with tax laws and also you'll be protected in the cognizance that your return has been properly lodged.
No Fears About Deadline
Seeing a tax agent in person takes away the stress from deadlines. Choosing to work with a tax agent simply means that you potentially have some months extra to lodge.
A Good Relationship
You should always meet your tax agent from time to time, like every year. The implication of this is that over time you will build up a strong relationship which is able to pay dividends because the tax agent will come to have a vivid understanding of your financial state and can always provide you with the best and favorable tax advice and guidance tailored to your needs. (it's always nice to work with a friendly tax accountant.)
Breaks Complexity
If you have different jobs or you run a business, or probably you own some rental properties, or you manage an investment portfolio, making use of a tax agent at any point in time is a highly beneficial process.
Conclusion
Companies and partnerships must have a reliable number of duly registered individual tax agents Adelaide.