The success and sustainability of a business largely depend on the accounting expertise of the owners of the businesses. It can also depend on the person charged with the responsibility of managing it. Most times, businesses fail due to accounting mistakes made by the owners. When running your business, you must watch out for the following mistakes.
5 Mistakes Accountants in Adelaide Make
Undervaluing the Importance of Bookkeeping
It is tedious and difficult to always document everything that is added or taken from your business. This however is the bed rock of a successful business. Being able to keep proper account of your business lets you determine how well you have performed within a given period.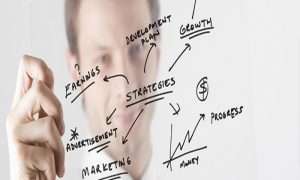 Managing all your Accounting Adelaide Needs In-house
While managing your account by yourself might seem like a good idea, this is a common mistake that business owners make. In trying to reduce the cost by saving the money which they would have used to hire a professional to manage their accounts they end up accruing more losses. A professional Accountant in Adelaide will be able to make tax deductions and find errors that may not be obvious to you. In the long run, a professional accountant will help you save money.
Failing to Reconcile your Books with your Bank Accounts
Many times, the accounts of your business may not match the balance of your bank accounts. This can go undetected and eventually lead to the failure of your business while creating a false sense of business success. With routine reconciliation of your books and bank accounts, these irregularities will be detected and tracked in time.
Improper Records of Transactions
It is easy for small business owners to forget to record small transactions. At first, this mistake might seem inconsequential but, overtime, it builds up and leads to problems that may spell doom. Transactions that are properly recorded, no matter how small, help prevent problems. This is especially so when there is an expansion of the business or increase in the number of business transaction.
Not Taking Note of the Difference Between Employees and Contractors
Employees are different from contractors, and the business owner should know this difference. Not knowing the difference has its business implications. It can lead to inaccurate accounting. Contractors are people and companies that are hired on a contract that spans a given period. Workers are your permanent staff. Don't mix both parties up and make sure it is stated in your records.
Every business, no matter how small, should hire a professional Accountant in Adelaide to manage their accounts. It may seem like an expensive option, but the gain outweighs the cost. Your business will eventually reap the benefits.
For more information contact…